"Ms Turner's love of the music makes her an amazing artist with high ambitions for her students" Sylvana Labeyrie, France
Welcome to my Teaching page. I have a limited amount of lesson slots available and they will appear here, via my live calendar. If you can't find something to suit you, please send me an email info@eleanorturner.com, stating your time zone if you are outside the UK, and I will see if I can help.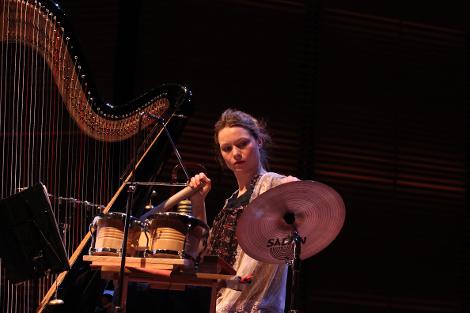 Eleanor teaches at her home studio in Stamford, Lincolnshire, and online via Zoom, giving masterclasses and workshops around the world. She is a dedicated and positive teacher who believes that everyone can learn and play to a high level. She is patient and kind and enjoys catering for students' individual learning styles and musical passions. If you are looking for high level coaching for exams, competitions and big stage performances, consider learning with Eleanor. She has a wealth of her own experience to draw on, having been a finalist and medal winner in three international competitions (Wales International 2005, Dutch Harp Festival 2010, Gaudeamus Interpreters Competition 2011) and the winner of one (European Harp Competition 2007, grand prize a Salvi concert harp).
Eleanor enjoys sharing her skills and knowledge of the harp and music throughout history to infuse the next generation with passion and confidence. Eleanor encourages students to engage in extensive research, thoughtful practice and to learn from other instrumentalists, composers and conductors. She recently hosted a six week 'Practice Challenge' for harpists of all levels, to inspire people to set goals and be disciplined about regular practice, as well as offering them tips and mechanisms for effective practice.
Teaching: info@eleanorturner.com