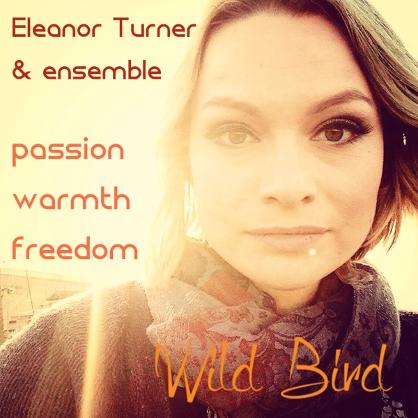 Above is a video of Eleanor performing at the 12th World Harp Congress in Sydney, Australia, in the chamber ensemble version of Soñando en Español. To see the full orchestra version with Eleanor Turner and the Louisiana Philharmonic Orchestra, you can watch the unlisted youtube video via DHC's blog, by clicking here. If you are here to find the study resources on Baroque Flamenco and Sonando en Espanol, you need to email Eleanor in order to receive the password for the Baroque Flamenco links and study.
Wild Bird is a live concert by harpist Eleanor Turner and her 8-piece ensemble that reveals Eleanor's musical passions and revels in her artistic freedom. The show premiered and had a mini tour in 2015 and Eleanor looks forward to developing it further and performing it again.
Benjamin Rimmer composed a beautiful and well-received piece for String Quartet and Harp. Listen to 'Rise' on Soundcloud here.
Eleanor gave the first three conductor-less performances AND the UK premiere of Deborah Henson-Conant's concerto, Soñando en Español, which you can hear on Soundcloud: I. My Mother's Mexican Hat, II. Merceditas and III. Baroque Flamenco.
Ravel's Introduction and Allegro has been close to Eleanor's heart since her early teens when she fell in love with it on a CD recording, performed by harpist Osian Ellis and the vintage stylings and rich vibrato of the Melos Ensemble. She first performed it 18 years ago and recently had the joy of performing it in the Berlin Philharmonie with the London International Players. Here's a video of Eleanor's performance at The Forge in the Wild Bird premiere 2.9.15
Eleanor is looking forward to booking further Wild Bird performances in 2016 and onwards so do get in touch if you are interested in Wild Bird for your society or festival!