"endless energy, mesmerising talent and unswerving commitment" Julian Bigg, Conductor
Eleanor Turner is a harpist and composer who creates unique shows for herself and her ensemble to perform worldwide. She is a member of contemporary folk band Ranagri and Head of Harp at the Royal Birmingham Conservatoire. Follow Eleanor on twitter, instagram and facebook for news, pictures and videos.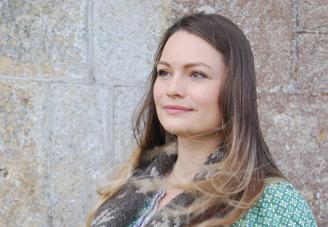 16-26 August Ranagri on tour from Dorset up to Inverness and back to Stamford. Full tour dates on Concerts page.
29 August to 1 September Glasbury Arts Harp Course tutored by Eleanor Turner, Harriet Earis, Adriano Sangineto and Gwenan Gibbard.
5th September Eleanor performs with American soprano Tracy Fehr at St. George's Church, Stamford.
6th September Children's pre-school 'Piccolo' concert with Alan Thomas, 10.30am St. John's Church, Peterborough.
13th September 7.30pm Eleanor's 'Harp by Candlelight' recital at St. Felix Church, Felixkirk for the Ripon International Festival. Concert features music by Debussy, Grieg, Guridi, Turner, Segun Akinola, Ayanna Witter-Johnson and more. http://www.riponinternationalfestival.com/eleanor-turner-harp-by-candlelight/
19th September (Wednesday) 1-6pm OPEN CLASS at the Royal Birmingham Conservatoire for 6 participants (unlimited spaces for observers, all welcome) with Eleanor on Baroque Flamenco by Deborah Henson-Conant. Recommened by the composer herself, this class aims to explore the percussive techniques, performance and structure, creating interpretations which are faithful to the original but feel personal and personalizing the transition passages. At the request of DHC, participants should be happy for their performance to be videoed. £25 participants, £5 observers. Booking form available shortly. In the meantime, email enquiries to Eleanor.Turner@bcu.ac.uk
More details on Concerts page.
Here's a video showing the Ranagri tour dates: