"endless energy, mesmerising talent and unswerving commitment" Julian Bigg, Conductor
Eleanor Turner is a harpist and composer who creates unique shows for herself and her ensemble to perform worldwide. She is a member of contemporary folk band Ranagri and Head of Harp at the Royal Birmingham Conservatoire. Follow Eleanor on twitter, instagram and facebook for news, pictures and videos.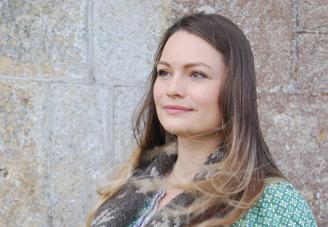 28-30 September Eleanor is tutoring on the Benslow Clarsach Harp Course with Harriet Earis
5-7 October Wild Strings Jazz and Pop Harp Fest, Manchester. Eleanor is giving a children's workshop with Zanna Evans (6 Oct) and Ranagri perform at lunchtime (12.30pm onwards) on 6th October alongside the fantastic Monika Stadler in the Carole Nash Recital Room at the Royal Northern College of Music, Manchester
12 October Flute and Harp Recital with Lisa Nelsen, Grimsby Central Hall http://www.grimsbycentralhall.org/events/choral
26 October Ranagri at Hinckley ACT, Leicestershire
More details on Concerts page.