"endless energy, mesmerising talent and unswerving commitment" Julian Bigg, Conductor
Eleanor Turner is a harpist and composer who creates unique shows for herself and her ensemble to perform worldwide. She is a member of contemporary folk band Ranagri and Head of Harp at the Royal Birmingham Conservatoire. Follow Eleanor on twitter, instagram and facebook for news, pictures and videos.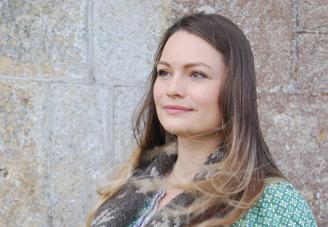 *****SAVE THE DATE - Ranagri's upcoming album launch for 'Playing for Luck' will be in the evening of Sunday 15th December at London's Bhavan Centre, W14 9HE*****
16 November 7.30pm 'A Soldier's Tale' at Rugby's CV22 venue, Lawrence Sheriff Street, Rugby. Music by Ravel, Irving Berlin, Stravinsky, Elgar, Kirsty Devaney and more to commemorate the loss of lives in World War 1 with Eleanor Turner (harp), Matthew Sharp (cello), David Le Page (violin) and Jack McNeil (clarinet)
EVENTBRITE link also see the Facebook Event
Saturday 17th November 7.30pm Eleanor Turner performs Britten's 'A Ceremony of Carols' with the Worcester Festival Choral Society. Link to their website
More details on Concerts page.