"endless energy, mesmerising talent and unswerving commitment" Julian Bigg, Conductor
Eleanor Turner is a harpist and composer who creates unique shows for herself and her ensemble to perform worldwide. She is a member of contemporary folk band Ranagri and Head of Harp at the Royal Birmingham Conservatoire. Follow Eleanor on twitter, instagram and facebook for news, pictures and videos.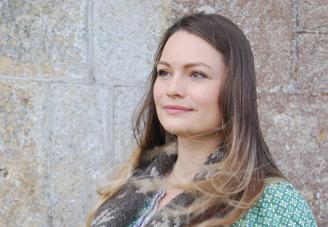 12 October Flute and Harp Recital in Grimsby with Orpheus Male Voice Choir CANCELLED due to reasons beyond our control. Please accept Lisa and Ellie's apologies and people who have tickets will be refunded.
26 October Ranagri at Hinckley ACT, Leicestershire
https://hinckleyact.co.uk/event/ranagri/
More details on Concerts page.