"endless energy, mesmerising talent and unswerving commitment" Julian Bigg, Conductor
Eleanor Turner is a harpist and composer who creates unique shows for herself and her ensemble to perform worldwide. She is a member of contemporary folk band Ranagri and Head of Harp at the Royal Birmingham Conservatoire. Follow Eleanor on twitter, instagram and facebook for news, pictures and videos.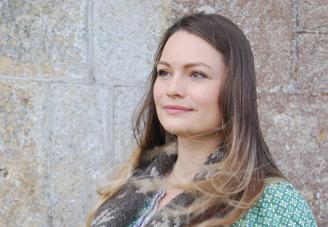 Upcoming concerts: Eleanor will perform reggae and soca with tabla player Mendi Singh at the Reggae Caribbean Cookout at Hawker Yard, Birmingham 62-70 Pershore Street, B5 4RU. Ellie and Mendi will play a short set from 3pm but the whole event looks set to be amazing and runs from 12 midday to 7pm. https://www.facebook.com/events/1811056768968856/?event_time_id=1811056798968853
Eleanor's next concerts are at Lamport Hall, Northamptonshire on 27 July with flautist Lisa Nelsen and into August, Eleanor performs with Voces8 down in Devon at their festival, tutors and performs on Ruth Faber's Teenage Harp Course, tours Scotland with Ranagri and tutors on the Glasbury Arts Harp Course at the end of August. More details on Concerts page.