"endless energy, mesmerising talent and unswerving commitment" Julian Bigg, Conductor
Eleanor Turner is a harpist and composer who creates unique shows for herself and her ensemble to perform worldwide. She is a member of contemporary folk band Ranagri and Head of Harp at the Royal Birmingham Conservatoire. Follow Eleanor on twitter, instagram and facebook for news, pictures and videos.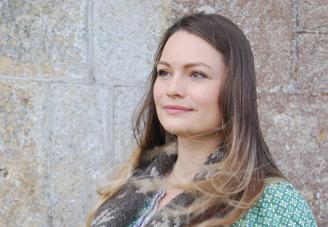 Upcoming concerts: 27 July at Lamport Hall, Northamptonshire with flautist Lisa Nelsen, August 4th Eleanor performs with Voces8 down in Devon at their festival, 8-12th Eleanor tutors and performs on Ruth Faber's Teenage Harp Course, she tours Scotland with Ranagri from 16-26 August and tutors on the Glasbury Arts Harp Course at the end of August. More details on Concerts page.
Here's a video showing the Ranagri tour dates: