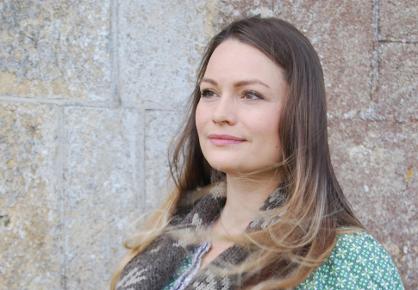 Hello and welcome to Eleanor's website! Here you will find details of her upcoming performances, ensembles she performs with, recordings and more. Do get in touch if you have any questions or if you would like to book Eleanor for a concert.
Eleanor is a member of 4 Girls 4 Harps, a harp quartet who are currently celebrating their 15 year anniversary! Find out about the new British Harp Chamber Music Competition which they have created, www.bhcmc.co.uk, and visit their website www.4girls4harps.com to find out about their new commission by four outstanding women composers: Nicola LeFanu, Savourna Stevenson, Alissa Firsova and Ayanna Witter-Johnson.
Did you know? Eleanor has a shopify store where you can purchase CDs and sheet music downloads?
https://artsinfusion.myshopify.com/
Four of Eleanor's tried and tested arrangements, for 4 harp ensemble, are available to purchase and download at Harp Column Music. Click here.
Eleanor's next performances:
Sunday 18th January 2015 time tba, Harborough Collective concert in Market Harborough, flute, viola and harp with Lisa Nelsen and Cath Leech. Music by Debussy, Ravel and Ravi Shankar.
Thursday 29th January 2015, Vernon Ellis Foundation Concert by 4 Girls 4 Harps to raise the profile, and seek sponsorship, of their newly founded competition for young British chamber ensembles: The British Harp Chamber Music Competition 2015 is launched - enter the website here
www.bhcmc.co.uk
Eleanor recently enjoyed a trip to New Orleans, where she performed Deborah Henson-Conant's 'Soñando en Español' concerto, with the Louisiana Philharmonic Orchestra, conducted by the composer herself! This was at the 41st
American Harp Society National Conference
; what an amazing and well-organised event to perform at! To view a secret, limited-time only UNLISTED video of this performance, click this link to go to the relevant page on Deborah's blog:
http://www.hipharp.com/blog/9039
Intensive Study: Eleanor invites students from around the world to join her at her home in Stamford for 1-3 days.
"Eleanor Turner is a very personal artist; she captures the warmness of the South American rhythm and timbres. She is a professional and intelligent performer as well as a mature artist." Bart van Oort
To find out about all of Eleanor's performances,