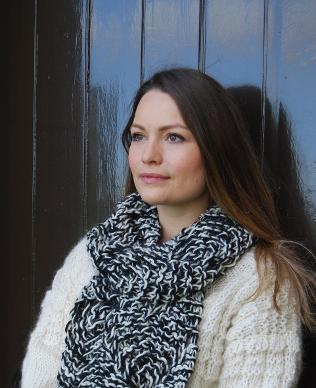 To hear excerpts of compositions by Eleanor Turner, please visit her Soundcloud page here. Eleanor is currently writing music for the electric lever harp and software developed by Balandino Di Donata in the Integra lab at Birmingham Conservatoire. The project is called HarpCI and involves an intimate study of gesture and sound spacialisation for the purpose of creating a more connected emotional experience with the audience where technologies assist but do not overwhelm, interrupt or undermine the music and the performance.

Eleanor's unique sound has captured the imaginations of audiences and musicians. Eleanor studied composition at the Royal College of Music Junior Department with Dr Peter Fribbins and later at the RCM with Edwin Roxburgh. She would love to pursue more studies in composition and ultimately write lots more music.
In 2004, Eleanor wrote a piece for Harp, Cello and Lyre called 'I have no wish to say goodbye', inspired by the tragedy of the death of her Godmother's son, Adam. This was funded by the PRS Foundation for New Music. In 2007, Eleanor enjoyed writing the score for Ballet Wales' production 'The Bride of Flowers' in 2007 and since then has written numerous harp and chamber works for 4 Girls 4 Harps, Vanja Contu, a radio play, students and friends. In 2011 the Musicians Benevolent Fund supported the creation of 'Elusive Symmetry', a show for harp, guitar and hip hop dancer Lizzie Gough, based on the work of Dutch graphic artist M.C. Escher and with video by Alice Darkling.
Fusing ideas, ideologies and interests with music is a huge passion in Eleanor's life. This year, Eleanor hopes to create new work inspired by deafblind people and the differing ways in which we all see, hear and experience music. Eleanor looks forward to incorporating spoken word with her musical composition and a long-term look at how biomedical science, architecture and engineering might come into play to forward her creative work and influence form.
Together with fellow harpist and composer Harriet Adie, the publishing brand Wild Bird Publications will soon be bringing you a variety of harp-based works; both arrangements and original compositions.
To purchase Eleanor's arrangements to date, please visit http://artsinfusion.myshopify.com/or if you are in the USA, you might prefer to use the exciting new http://harpcolumnmusic.com/ and search 'Eleanor Turner' to see my arrangements and purchase in USD.